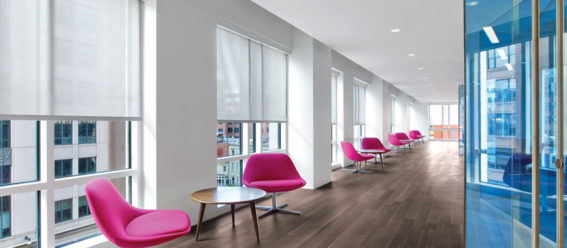 WINDOW COVERINGS:
Blinds, Shades, Horizontal & Vertical
MechoSystems®, manual & motorized
WINDOW COVERINGS
Blinds and Shades Finish a Room
Whatever the rest of the décor in your rooms, the window treatments have, perhaps, the greatest impact on people entering the room. Besides finishing off the décor of the room, they also provide privacy and sun protection for your furniture, flooring, room décor, and people.
We can provide you with an extremely wide range of window treatments, and either work with your interior designer or provide the design services ourselves. So, whether you are looking for the classic blinds or a customized installation; a more modern look with shades; in horizontal or vertical configurations, we can help.
In addition, we can provide both manual and mechanized systems for most of these window treatments. And modern treatments can be used for a number of purposes. They can be specially woven to provide just the amount of sunlight transmission you need, making them perfect for everything, including offices, conference rooms, auditoriums, and just about any commercial space that has windows.
Contact us to hear more about our variety of window treatments and our design services to help you get exactly what you need for your environment.