Flooring Maintenance for Your Facility
No-worry Flooring Services
Whether you own your building or are a tenant, you want your facility looking great, working well, and doing it all while keeping costs to a minimum. DSB+ has worked with hundreds of owners and tenants in our 25 years in business, and we have a full suite of services to get you just what you need.
We operate with only the highest level of integrity, so if we can service your floor rather than replace it, we'll recommend that as an option. And we'll let you know all of the advantages and disadvantages of both solutions up front.
And, when it is time to replace your floors, our expert knowledge of the materials available today mean we can ensure that you get exactly the right floor to fit your budget, accentuate the look of your building, and meet the unique needs of your facility.
We'll work with you from the early planning stages, through installation, and into the maintenance period, where we'll provide a detailed service plan to keep your floors looking good for as long as possible. And, we're flexible, so we can work around existing work schedules, to minimize any disruption to your business.
We have been here for over 25 years
We can work within your budget and schedule limitations
We offer a vast array of floor finishes
We can save you money and time
We can eliminate specification errors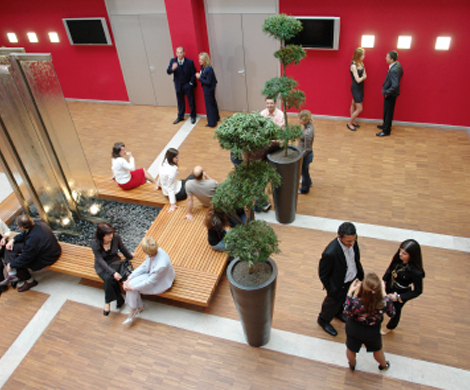 Contact Us and find out how great it'll be to work with a Flooring Finishes Contractor who can do it all.