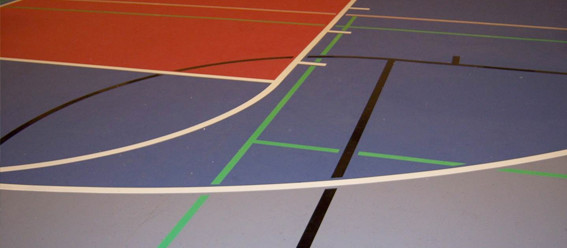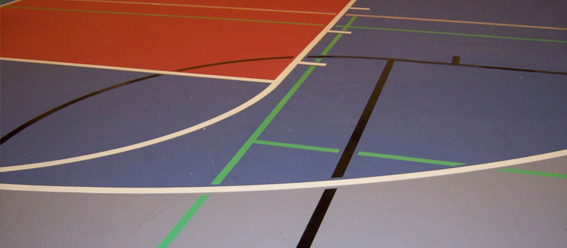 SPORTS SURFACES:
Basketball
Aerobics
Yoga
Multi-Purpose
Wood-Vinyl-Rubber-Linoleum
SPORTS SURFACES
The Right Floor Makes the Game!
Have you ever played basketball (or any other sport) on a surface that's irregular, pockmarked, uneven, or cracked? Has a major impact on the game, doesn't it?
Sports surfaces take an incredible beating, over and over again. One of the major attributes of a sports surface is that it has to be incredibly tough and be easily maintained to retain its looks.
Another critical attribute is that is able to sustain shocks without injuring the player; indeed, the right surface can be a huge factor in reducing injuries.
For some surfaces, like for gyms or yoga studios, it's important that the surface provide some give, yet offer firm support and have non-skid properties.
We offer a full line of sports surfaces for virtually any sport you want to host (ok, maybe not curling). We know exactly the type of surface you need for your sport flooring and we'll make sure that you get the best one for your budget. After all, we're sports fans ourselves.
Contact us if you're looking for a sports floor and we'll plan, install, and maintain the right one for your needs.