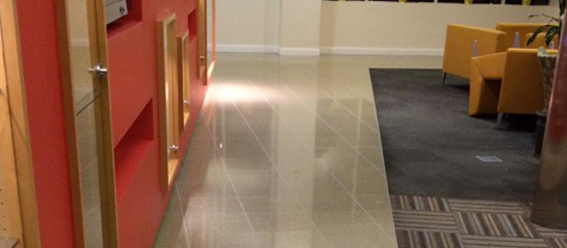 CERAMIC:
Stone
Porcelain
Marble
Travertine Slate
Quarry Tile
Granite
CERAMIC FLOORING
Classic, Timeless, Beautiful Floors
Some of the most famous buildings in the world, such as the Coliseum, Lincoln Memorial, the Parthenon, and the Getty Villa make use of ceramic flooring.
This is because it is one of the most beautiful and long-lasting flooring materials available. It has a classic, timeless appeal that will last for years and years. It will add elegance and beauty to any installation and carries with it a certain panache that is unique. It makes a statement about who you are and the quality of your building and your business.
DSB+ offers a unique approach to cost savings when renovating areas containing ceramic, porcelain, marble or terrazzo flooring and/or tiles. Our unique high performance solution makes an old tired restroom or lobby look fresh and new again at a fraction of the cost! Restoring tile and grout rather than replacing it eliminates the construction interruptions and allows the restored areas to be back in service the next day.
Contact us for a free consultation and review.